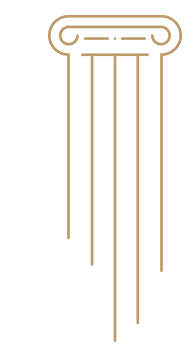 Litigation
IndiaLaw LLP has focused primarily on litigation as its core area of expertise over the years. Throughout its 25-year journey, the firm has attained remarkable success and established itself as a prominent litigation firm, offering effective dispute resolution services to numerous corporate clients. With extensive proficiency in managing comprehensive civil and commercial litigation cases across diverse sectors, the firm employs litigation strategies that align with the commercial objectives of its clients. Our team at IndiaLaw LLP is well-versed in handling a wide range of litigation cases across multiple forums, including district forums, Tribunals, regulatory authorities, various High Courts, and even the Supreme Court. With a deep understanding of the procedural aspects and nuances of each forum, we are equipped to provide comprehensive and effective representation to our clients.
To ensure specialization and expertise in different areas of litigation, we have established dedicated separate teams within our firm for different litigation practices. This strategic division allows us to pool our resources and knowledge, providing our clients with highly focused and tailored legal solutions.
Civil, Contractual & Commercial Litigation
Our civil and commercial litigation practice at IndiaLaw LLP is dedicated to handling a wide range of legal matters, arising from civil, contractual and commercial transaction, ensuring comprehensive representation for our clients. We have deep expertise in various areas, including recovery suits, where we diligently pursue the recovery of outstanding debts and liabilities on behalf of our clients. Our team is adept at navigating complex legal terrain and utilizing effective strategies to achieve successful outcomes. When it comes to commercial or contractual disputes, our team is well-equipped to handle even the most complex cases. We have successfully handles high profile consumer disputes.
Intellectual Property Litigation
Intellectual property disputes require specialized knowledge and expertise and our team is well-versed in protecting our clients' intellectual property rights. From trademark and copyright infringement cases to trade secret disputes, we provide strategic guidance and tenacious representation to safeguard our clients' valuable intellectual assets.
Corporate Disputes
We have represented our clients on high profile corporate disputes. Our capabilities extend to disputes arising from joint ventures and mergers, where we skilfully navigate complex contractual arrangements and protect our clients' interests. We understand the intricacies and potential challenges inherent in such transactions, and we are committed to finding optimal solutions that align with our clients' commercial objectives. Our in-depth understanding of corporate governance makes us a preferred law firm handing governance related issues, oppression, mismanagement etc.
Property Disputes
When it comes to property transactions, our team is well-versed in handling disputes that may arise during the buying, selling, leasing, or renting of real estate properties. We assist clients in resolving conflicts related to breaches of contract, non-disclosure of property defects, misrepresentation of property details, disputes over title ownership, and disagreements regarding the terms and conditions of property agreements. Our approach to real estate litigation is comprehensive and tailored to the specific needs of our clients. By drawing on our substantial experience in real estate litigation, we are equipped to handle even the most complex and challenging cases in this field. We understand the nuances of real estate laws, regulations, and industry practices, allowing us to provide effective representation and guide our clients through the intricacies of their disputes. We are well equipped handle society related issues, RERA litigation etc.
Banking Litigation
We are a well know banking litigation firm. We have represented banks, financial institutions, borrowers and guarantors on various high profile litigations. We represents them in all kind of banking related disputes such as litigation stemming from lending transactions, bills of exchange, letters of credit, guarantee, credit and debit card fraud, mortgage and other security enforcement etc.
Family Disputes
We have a specialised team focusing on matrimonial disputes, custody related issues, disputes arising from inheritance, wills, succession etc.
IndiaLaw LLP serves a diverse client base, comprising prestigious Corporate Houses, Nationalized Banks, Financial Institutions, Individuals, trusts, and NRIs. The firm has effectively represented clients in litigation stemming from Joint Venture transactions, acquisitions, intricate commercial transactions, corporate governance, property disputes, intellectual property issues, family disputes, rec achieving successful outcomes for our clients.
At IndiaLaw LLP, we are committed to provide our clients with exceptional legal representation, guiding them through the complexities of the litigation process and striving to protect their interests at every step. With our unwavering dedication, extensive expertise, and client-centric approach, we continue to be a trusted partner for all litigation needs.
We're effective and well-known, with a proven track record of successfully handling several high profile litigations. Arguing law in the Supreme Court, High Courts & Subordinate courts as well as Tribunals, our experience spans the entire dispute resolution process. from consultation & negotiations to settlement. We practice specialize in:
Services Offered:
Disputes arising out or relating to
Contract,
Joint Venture, Shareholders agreement.
Corporate governance, oppression, mismanagement
Intellectual property
Trademark, Copyright and Design
Commercial litigation
Recovery of debt
Commercial suit
Labour and Employment
Banking Litigation
Consumer litigation
Co-operative Societies dispute before the Registrar and the Co-operative Court
Real Estate Litigation
RERA and MOFA litigation
Deemed conveyance and Society Registration
Partition, Succession, Eviction and Possession dispute
Wills and testament
Defamation
Divorce, custody, and family disputes
Sector:
Accounting
Agriculture
Automotive
Banking
Construction and materials
Consumer goods and services
Energy
Environment
Financial services
Food and beverage
Gaming
Government and public policy
Healthcare
Industrials
Insurance
Oil and gas
Pharmaceuticals
Real estate
Family Law
Shipping & Transportation
Social infrastructure
Cyber, technology and telecoms
Tourism
Utilities
Other
Media
Mining
Natural resources
In the realm of dispute resolution, civil and commercial litigation plays a vital role. When it comes to recovery, it is necessary to file the appropriate representation in a Civil Court of law. We have provided assistance to numerous Banks, financial institutions, and corporate houses in external recovery cases. Regardless of whether one pursues criminal action or not, being a decree holder is crucial in money recovery matters. We offer comprehensive solutions to clients in this regard.
Frequently Asked Questions (FAQs)
What is your experience in civil litigation?
The firm has 25 years of experience. The Practice is headed by a Partner who brings in with her 18 years of practice in core litigation practice. For Civil and commercial litigation practice, there is dedicated team of 6 to 8 lawyers along with a Partner in the Head office.
What are your fees for civil litigation?
There is no fixed fee structure for the client. The fee structured gets customized from case to case basis.
What are your success rates in civil litigation?
Success in the litigation gets over promised. We are not the lawyers who overpromise the success, but with our dedication, hard work and expertise, in various litigation we have been able to bring success to the clients. We acclaim various interim relief and injunction orders passed in the favor of our client which secured their interest.
What are your resources for clients involved in civil litigation?
You would be guided by the Head of Practice with respect to providing end-to-end solutions. A dedicated team under the mentorship of the Partner your case will be closely looked after aligned with the strategy.
How can I contact you for more information about civil litigation?
Please contact, Head of Practice Ms. Nidhi Singh at 9833653123 or at the landline 022 69247400. 
What are the benefits of hiring a law firm for civil litigation?
You would get well organized structured team looking after the mandate in an effective way. There being a team of lawyers, you will have accountable lawyers to answer your concern even though the lawyer assigned to you is held in court.
How do you bill for your legal services?
It depends upon the client to client. We do provide fee structure which suits to the requirements to the client.
Will there be more than one attorney working on my case?
Yes, a dedicated team of 3 to 4 lawyers from the Firm may be assigned to your matter.
What should I bring to the consultation or first meeting?
Please get in touch with the Head of the practice for guidance.
What are the hourly rates for your services?
Please get in touch with the Head of the practice for guidance.
CIVIL
Corporate | Commercial | Constitutional | Capital Market | Banking & Finance | Bankruptcy | Debt Recovery | Execution | Property | IPR | Competition | Consumer | Insurance | Medico Legal | Labour & Employment | Cyber Laws | Security Laws | Torts |
CRIMINAL
White Collar Crimes | Negotiable Instruments Act | Prize Chits & Money Circulation Schemes (Banning) Act Prevention Of Money Laundering Act | Foreign Exchange Management Act | Cyber Crimes |
---