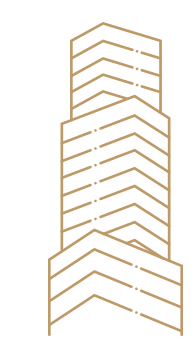 Corporate And Investment
Corporate Law firm in India
IndiaLaw provides comprehensive legal services throughout the lifecycle of a corporation, from the very incorporation stage to addressing complex legal aspects involved in every stage of corporate evolution. Our expert team is adept at offering regular guidance to companies on their business and legal concerns, as well as providing valuable assistance and advice on intricate transactions. With a strong foundation in corporate laws, investment laws, taxation, competition laws, regulatory regimes, and a deep understanding of diverse sectors, we possess the capability to adeptly navigate complexities involved in transactions in a highly pragmatic manner.
Merges and Acquisitions, Joint Venture, Private Equity Transactions
Transaction Structuring and Advisory: We advise corporates, funds and investors on corporate transactions such as Merges and Acquisitions, joint Venture, Private Equity Transactions etc. We advise clients on transaction structuring in accordance with legal and regulatory regime in India such as Companies Act, Foreign Exchange Management Act, Security Contract Regulations, Competition Act, Intellectual Property Laws, Income Tax Act, Stamp Act and rules and regulation under such laws.
Corporate Due Diligence: Corporate due diligence is an integral part of corporate transaction, and with our expertise in laws and understanding of sector, we are adept in handling due diligence on a time bound manner.
Transaction documentation: We are expert in drafting, reviewing, negotiating and executing corporate transaction documents such as terms sheet, share purchase agreement, share subscription agreement, shareholders agreement, business transfer agreements, asset purchase agreements, voting right agreement, non-compete agreement, non-disclosure agreement, scheme of arrangement, employment agreement, transition support agreement etc
Foreign Direct Investment and Overseas Investment
Our team is experienced in handling cross-border investment, advising on foreign exchange laws, overseas investment laws, DTAAs etc., and obtaining approvals from regulatory authorities such as RBI, SEBI, Competition Commission etc.
Setting up of Funds
Our expertise includes setting up investment funds, AIFs; obtaining approvals and registration of funds; drafting fund documents etc.
General Corporate and Commercial Law Advisory
We advise many corporates on day-to-day basis on various aspects of corporate and Commerical laws drafting of various kinds of contracts; handling compliances; advising on employee issues, lease deeds etc.
Startup and Fintech Advisory
We have a special team focusing on start-up and fin-tech advisory. We provide tailor-made solutions to start up / fintech with special emphasis on their requirements. We advise startup/fintech on their registration, early and late-stage fund raising, employee agreements, ESOP, terms and conditions for website and application, non-discourse agreements, etc.
Services Offered
Structuring of Coporate Transaction, M&A advisory
Coporate Due Diligence
Company incorporation and compliance
Drafting/Reviewing/Negotiating Shareholders Agreement, Share Purchase Agreement, Share Subscription Agreement, Joint Venture Agreement
Drafting Scheme of Arrangement
Advie on foreign investment and overseas investment
Setting up of funds and AIFs
Fund documentation
Obtaining regulatory approvals such SEBI, RBI, Competition Commission etc.
Advising on completion law issue
Drafting Non-Disclosure Agreement, Non-compete Agreement
Drafting Business Sale Agreement, Asset Purchase Agreement
Drafting of distribtribution agreements, license agreements, manufacturing agreements
Drafting Employment Agreement, Consultancy Agreement
Drafting Website/App terms and conditions, privacy policy, software development contract
Whether a sensitive merger or acquisition, cross-border investments or the regulations enforced on them, INDIALAW keeps vigilant and wise, handling your affairs with our sharp eye for detail. We structure, negotiate and then document the financing seamlessly for you. Our expertise spans over:
CORPORATE
Merger and Acquisition | Joint Venture | Due Diligence | Incorporation and Compliance |
SECURITY & INVESTMENT LAWS
Foreign Investment | Entry Strategy | Private Equity | Fund Formation and Registration | Investment Structuring | Overseas Investment | External Commercial Borrowing | Capital Market Advisory | Regulatory Litigations and Appeals |
---