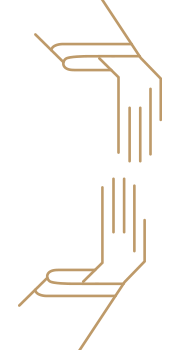 Arbitration
Our alternate dispute resolution practice offers services which encompasses arbitration both domestic and international mediation and conciliation.
We guide our clients throughout a dispute's life cycle, commencing from drafting dispute resolution clauses, through handling arbitration, to prosecuting or contesting arbitration-related litigation, pre-arbitration attachment and enforcement of awards or challenges. We actively represent clients for litigations in India before various forums such as the Supreme Court of India, High Courts, etc. We work across the country, in multiple jurisdictions and languages.
Our team delivers innovative strategies and seamless service to clients facing increasingly complex arbitrations and related court challenges, as well as enforcement actions.
Table of Contents
Arbitration Law firm in India
The Indian judiciary and legislative have time and again taken a pro arbitration stand which has significantly added to building a reliable and a robust arbitration ecosystem in India.
Alternate dispute resolution, as an area of practice, continues to grow in prominence as businesses and individuals seek less time consuming and confidential methods of resolving their disputes. Its advantage in terms of party autonomy makes it a popular method for resolution of disputes. The specific rules, procedures and legal framework governing arbitration may vary depending on the chosen arbitration institution, the governing law of the arbitration agreement and the jurisdiction where enforcement may be sought.
Services Offered
The stages of Arbitration would broadly include drafting of an agreement to arbitrate, nomination/appointment of an arbitrator, prepare and submit preliminary submissions, leading evidence, hearing of the matter before the arbitrator, passing of the award and its enforcement/challenge.
We comprehensively advice and represent our clients at all stages in arbitration that involve various issues which arise at the point of origin of the dispute till the dispute is concluded or settled.
Our clientele comprises of reputed listed and non-listed corporates, banks, financial institutions, insurance companies, real estate developers and HNIs. We represent clients on disputes arising out of business agreements relating to construction and infrastructure, information technology, banking & finance, insurance, energy, media & entertainment, securities, B2B agreements, etc.
Expertise and Experience
Our experience backed with dedication and profound knowledge of arbitration laws help our clients in effective dispute resolution. This combined with exceptional legal research, writing abilities and attention to detail enable us to pilot through complex cases.
As arbitration experts we are well versed with the specific laws, rules and regulations and keep ourselves updated with recent developments and amendments in arbitration laws.
Certain sectors, such as construction, international trade, intellectual property, insurance or finance, often involve specialized arbitration procedures as they are industry-specific disputes. Our arbitration experts have focused experience and knowledge, allowing them to better understand the nuances and complexities of disputes in the specific field.
Our Approach
Our overall strategic case management and planning abilities combined with client-oriented approach has enabled us to achieve the best possible outcome for our clients.
Our team's industry specific legal expertise, strategic thinking, effective advocacy and thorough understanding of the applicable procedures and rules-written and unwritten—that govern arbitration proceedings has ensured the most effective representation.
We pride ourselves on consistently achieving our clients' objectives through efficient staffing and the use of in-house know-how and precedents.
Frequently Asked Questions (FAQs)
What is Alternative Dispute Resolution (ADR)?
ADR refers to methods used to resolve disputes through mediums other than litigation. It comprises of alternative avenues to settle their disputes, such as negotiation, mediation, arbitration, or conciliation.
What are the key advantages of resorting to ADR?
Among others, the procedure of ADR is less time consuming, flexible and confidential.
What is arbitration?
Arbitration is a form of alternative dispute resolution mechanism whereby parties to dispute mutually agree to resolve their disputes/differences by referring it to one or more impartial persons instead of approaching the court. Such mutually appointed persons that is the arbitrator(s) render a binding decision known as an arbitral award.
What kind of disputes can be submitted to arbitration?
Arbitration is suitable and advisable for a wide range of disputes, such as commercial disputes, construction disputes, international disputes, and employment disputes
How is an arbitrator appointed?
The process of selecting an arbitrator may be envisaged under the arbitration agreement executed by the parties to the dispute or in accordance with the agreed arbitration rules. In some cases, if the parties are not mutually agreeable to proposed names of the arbitrator, the party invoking arbitration may approach an appropriate forum for appointment. In other instances, they may resort to method provided by an arbitration institution or appointing authority.
What rules govern arbitration proceedings?
In India, arbitration is governed by its own legal framework that is the Arbitration and Conciliation Act, 1996. However, the parties may agree to govern their arbitration proceedings in accordance to the rules set out by the Indian Council          for Arbitration, International Chamber of Commerce, London Court of International Arbitration, et al.
Are arbitral awards binding?
Yes. For purpose of execution of the awards, relevant provision of Civil Procedure Code, 1908 is applicable.
Can arbitration awards be enforced internationally?
Yes, arbitration awards can generally be enforced internationally through mechanisms provided by international conventions, such as the New York Convention on the Recognition and Enforcement of Foreign Arbitral Awards.
Can arbitration awards be appealed?
Arbitration awards can be challenged/appealed on limited grounds such as procedural irregularities or a violation of public policy.
What is mediation?
Mediation is dispute resolution mechanism wherein parties voluntary submit the dispute to a neutral third party- mediator. Mediator acts a facilitator who communicates, helps identify issues, and guides the parties towards reaching a mutually acceptable solution.
In conciliation, the neutral third party plays a similar role as that of a mediator.
Is mediation legally binding?
The outcome of mediation is not automatically legally binding. When the parties reach at a mutually agreeable outcome, they may formalize it by record it in a legally binding contract.
Difference between arbitration, conciliation and mediation.
Arbitration involves a third party making a binding decision, while conciliation and mediation focus on facilitating communication and agreement between the parties without imposing a resolution.
Please note that these FAQs provide general information on arbitration and may not cover all aspects or variations in different jurisdictions or arbitration rules. It is advisable to consult legal professionals for detailed guidance on your particular query situation.
---
As much as we enjoy the limelight in a courtroom, our skills at the arbitration and conciliation negotiating table are ones to be reckoned with. With our core specialty being Arbitration, INDIALAW solves disputes with fairness and flair. Our teams specializes in:
Corporate And Commercial Arbitration | Financial Claims – NBFCS | Execution of Awards |
---