Cyber Law and Fake News during COVID-19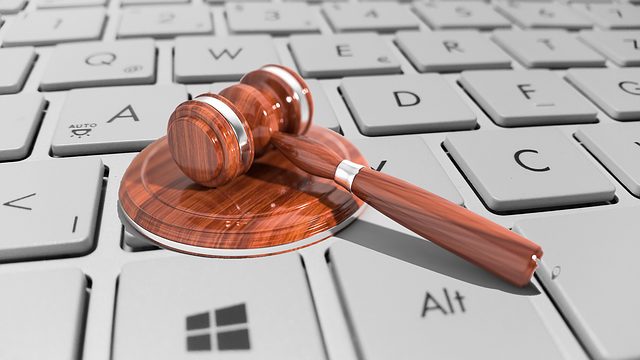 Misinformation, disinformation and propaganda have been features of human communication since at least the Roman times when Antony met Cleopatra. Octavian waged a propaganda campaign against Antony that was designed to smear his reputation. This took the form of "short, sharp slogans written upon coins in the style of archaic Tweets." [1]
Fake News refers to misinformation, disinformation and mal-information which are recently being spread through digital platforms of communication such as videos, audios, messages or in the form of advertisement. "Fake news is an online epidemic, and the way forward is three-pronged: One, rethinking the intermediary liability rules to ensure a greater degree of social responsibility and transparency from tech companies; two, passing a law that strictly defines fake news, and three, ensuring tech literacy through awareness drives, to inculcate the habit of verifying all content received."[2]
Cyber crime is an unlawful act wherein the computer is either a tool or a target or both. The Criminal Activities done via mode of computer systems are traditional in nature such as forgery, theft, fraud, defamation and mischief which are subject to Indian Penal Code. The abuse of computers has also given birth to a range of modern crimes that are addressed by the Information Technology Act, 2000.
The damage caused due to fake news on social media has increased due to the growth of the internet penetration in India, which has risen from 137 million internet users in 2012 to over 600 million in 2019.[3]
Provisions provided under Legal Framework are read as follows:
Disaster Management Act (DMA), 2005
Section 54: Whoever makes or circulates a false alarm or warning as to disaster or its severity or magnitude, leading to panic, shall on conviction, be punishable with imprisonment which may extend to one year or with fine.
Indian Penal Code (IPC), 1860
Section 505: Statements conducting public mischief.

Section 505 (1)(b): with intent to cause, or which is likely to cause, fear or alarm to the public, or to any section of the public whereby any person may be induced to commit an offence against the State or against the public tranquillity.

The Information Technology Act (IT Act), 2008
Section 66D: Punishment for cheating by personation by using computer resource

Whoever, by means of any communication device or computer resource cheats by personation, shall be punished with imprisonment of either description for a term which may extend to three years and shall also be liable to fine which may extend to one lakh rupees.
Section 54 of DMA together with Section 505(1)(b) of IPC in current situation of the Covid-19 crisis could prevent many from spreading false rumours.
Few steps taken by the Government to stop spread of Fake News.
Internet shutdowns are used by the government as a way to control social media rumours from spreading. Ideas such as linking Aadhaar to social media accounts has been suggested to the Supreme Court of India by the Attorney General.
"The government asked social media platforms to start awareness campaigns, remove misinformation from the platform and promote authentic information on the virus." [4]
The Brazilian Congress was considering a Bill which will criminalise the publication and sharing of any false or incomplete information on the Internet to the detriment of any private individual or legal person. [5]
Precautions which every citizen/netizen should take into consideration:
Before forwarding or sharing any type of information one should confirm the authenticity or the facts of the information being shared. There are several fact checking websites such as BOOM, Alt News, WebQoof, Factly, Vishwas News etc.
WhatsApp has also shared some Tips to help prevent the spread of rumors and fake news.[6]
[1] Kaminska, I. (2017). A module in fake news from the info-wars of ancient Rome. Financial Times.  https://www.ft.com/content/aaf2bb08-dca2-11e6-86ac-f253db7791c6
[2] https://www.hindustantimes.com/editorials/does-india-need-a-law-criminalising-fake-news/story-rO5FfTv584arIVIJ57G6WL.html
[3]  Mohan, Shriya (26 April 2019). "Everybody needs a good lie". The Hindu Business Line. Retrieved 28 August 2019.
[4] https://economictimes.indiatimes.com/tech/internet/indian-government-asks-social-media-firms-to-control-coronavirus-fake-news/articleshow/74734697.cms?utm_source=contentofinterest&utm_medium=text&utm_campaign=cppst
[5] https://www.loc.gov/law/help/fake-news/brazil.php