What is CBDC and how it works?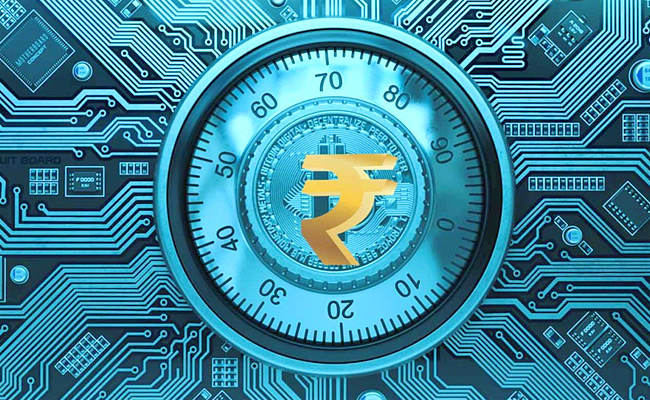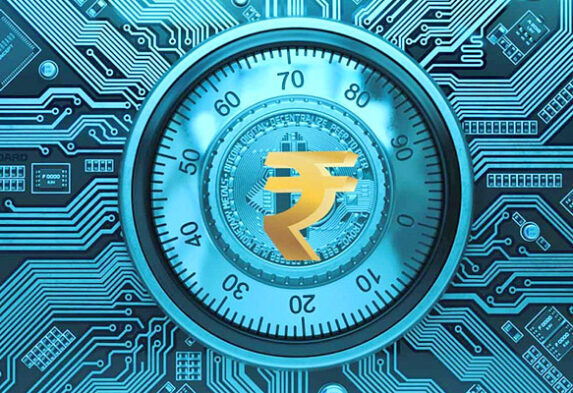 [(By Mr. Chitrang Gamot (Associate) co-authored by Ms. Nidhi Singh (Associate Partner)]
Digital currency or rupee is an electronic form of money which can be used in contactless transactions. The Reserve Bank of India (RBI) has become one of the first major central banks in the world to start a pilot project with its own virtual Rupee currency.
We are aware that concept of money has evolved from commodities to metallic coins, to paper money and now to digital money. The Reserve Bank of India issued a concept note1 in October 2022 outlining the risks and benefits of introducing Central Bank Digital Currency (CBDC). Central Bank Digital Currency (CBDC) is a digital form of currency notes issued by a central bank. In its concept note, RBI "broadly defines CBDC as the legal tender issued by a central bank in a digital form. It is akin to sovereign paper currency but takes a different form, exchangeable at par with the existing currency and shall be accepted as a medium of payment, legal tender and a safe store of value.
CBDCs would appear as liability on the Central Bank's balance sheet." CBDC intends to provide users with an additional payment avenue, rather than replace existing payment systems i.e. Physical Money and UPI mechanism.
Why Do We Need It in India?
National Payments Corporation of India (NPCI) had developed Unified Payments Interface (UPI) in the year 2016. As cashless payments become more prevalent, the digital payment ecosystem has evolved. Also included in the digital payment ecosystem, CBDC will differ from UPI in a few aspects. Using UPI, retail hands can instantly transfer funds between two bank accounts by their mobile devices. RBI has similar plans for CBDC as well.
"A tea shop in India's startup capital Bengaluru has grabbed everyone's attention with its idea of accepting Bitcoin as a mode of payment. The shop, named "Frustrated Dropout", is owned by Shubham Saini, who after dropping out of his BCA course started this venture."2
The crypto currencies have already surpassed gold in the past. India's financial authorities could lose their regulatory capabilities if crypto currencies are more widely adopted. It will reduce the economy's cash dependence, enable cheaper and smoother national and international settlements, and protect people from private crypto currency volatility. The CBDC exchange works with Distributed Ledger Technology (DLT), which is similar to a private, government-funded blockchain network.
Now, recently it has come to picture that Rupees will soon be used in India's trade with Russia with a unique Rupee mechanism3. India already has a good rupee payment mechanism in Iran, and the same Rupee mechanism will be adopted with Russia as well. Hence, if Government launches a CBDC program and it proves successful, they may be able to settle trades using CBDC rather than fiat money.
In exploring the pros and cons of CBDCs, RBI is currently pursuing a phased implementation strategy, involving various stages of pilots followed by the final launch of the CBDCs. The RBI is simultaneously exploring use cases for issuing of its own a Digital Rupee, with minimal or no disruption to the financial system. In contrast to sovereign paper money, a CBDC is a virtual currency that can be exchanged at par with the existing currency and can be used as a medium of payment.
Now, there are two types of Central Bank Digital Currency (CBDC) at present. Wholesale CBDC stands for financial institutions carrying reserve deposits with a central bank. In contrast to experts, the wholesale CBDC is something like what the RBI gives to the bank. Alternatively, retail CBDC can be described as a digital fiat currency format intended for the general public to use for day-to-day financial transactions. The Reserve Bank generally issues currency at wholesale, which then makes its way to retail hands through designated institutions, unless we are talking about direct benefit transfers (DBT).
In light of the development of blockchain technology and digital currency, central banks across the globe are accelerating the process of CBDC development. However, it is still controversial on adoption of blockchain technology in CBDC design. The RBI will test multiple tech options before opting for the final architecture. CBDC has the potential to provide significant benefits, such as: Reduced dependency on cash, higher seigniorage due to lower transaction cost, reduced settlement risk.
Shri. T Rabi Shankar, Deputy Governor of Reserve Bank of India in his speech dated 22nd July 2021 had concluded that4
"31. Introduction of CBDC has the potential to provide significant benefits, such as reduced dependency on cash, higher seigniorage due to lower transaction costs, reduced settlement risk. Introduction of CBDC would possibly lead to a more robust, efficient, trusted, regulated and legal tender-based payments option. There are associated risks, no doubt, but they need to be carefully evaluated against the potential benefits. It would be RBI's endeavour, as we move forward in the direction of India's CBDC, to take the necessary steps which would reiterate the leadership position of India in payment systems.
CBDCs is likely to be in the arsenal of every central bank going forward. Setting this up will require careful calibration and a nuanced approach in implementation. Drawing board considerations and stakeholder consultations are important. Technological challenges have their importance as well. As is said, every idea will have to wait for its time. Perhaps the time for CBDCs is nigh"
The important feature of CBDC is that it cannot be mined like other private crypto currencies. In contrast to private crypto currencies, CBDCs are not mined in the sense of competing by anyone to mine and create them. In the case of CBDC, it will only be the sovereign/central bank that would be competent and authorized to issue the CBDC or Digital Rupee and can simply opt for conversion of the bank's existing balances to CBDC balances. In comparison to other crypto currencies, the Digital Rupee will have the biggest advantage of being governed by a central authority, reducing volatility risk.
With the Digital Rupee, we can expect to see the evolution of modification and improvement in banking products and services. The Digital Rupee will have the potential to transform the economy and the banking sector in many ways. It can also help prevent frauds by tracking end use of funds.