Supreme Court: Executing Court to Consider Questions Limited to Execution of Decree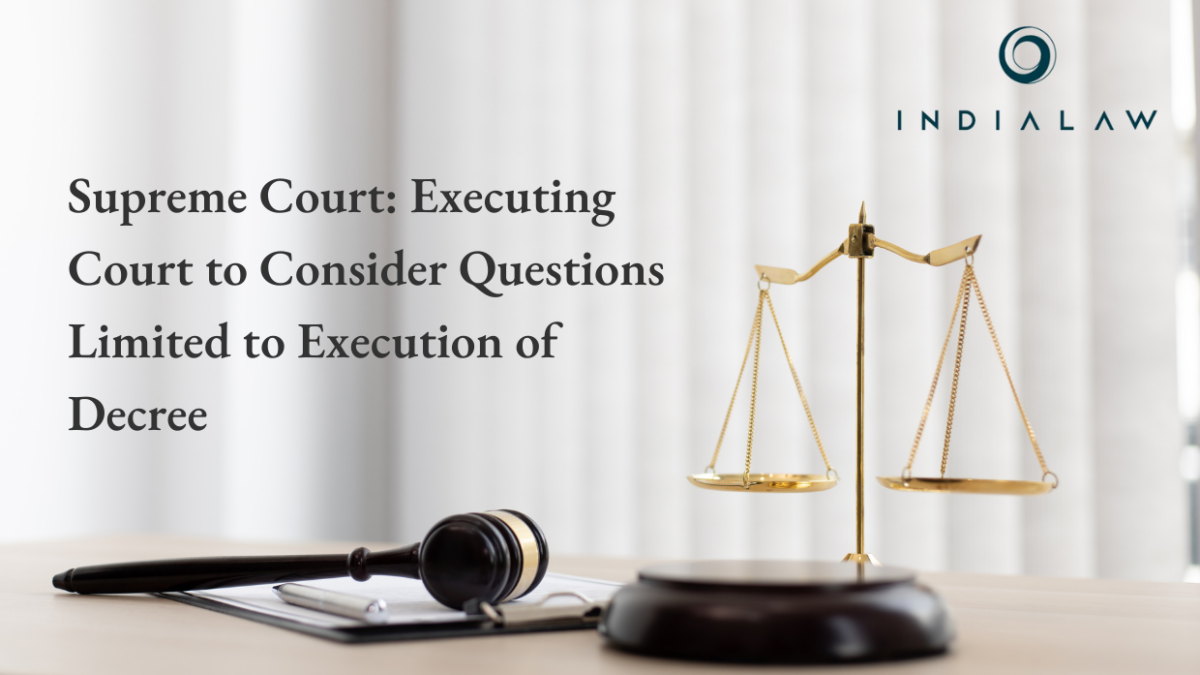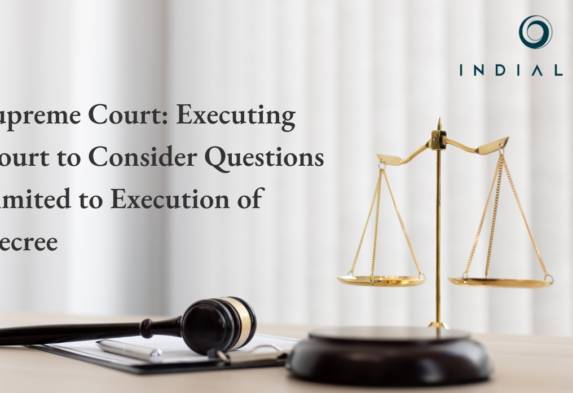 In a recent decision[i], the Hon'ble Supreme Court ("SC")[ii], emphasized that the higher courts hold responsibility to rectify errors in order to ensure efficient administration of justice. The SC further clarified that according to section 47 of the Code of Civil Procedure, 1908 ("CPC") an Executing Court can only consider questions limited to the execution of decrees and cannot go beyond that.
The SC was hearing a Civil Appeal filed by Pradeep Mehra ("Appellant") against Harijivan J. Jethwa, Dhanlaxmi Co-Operative Credit Society Ltd. and M/S Laxmi Auto Globe Pvt. Ltd. ("Respondents"). The Appellant challenged the order of the Hon'ble Bombay High Court ("HC") whereby directions were issued to the Executing Court to reconsider the objections raised by the judgment – debtors as to the maintainability of the execution petition therein.
The SC clarified that, an execution proceeding works in different stages and if the judgment – debtors have failed to take an objection and have allowed the preliminary stage to come to an end, then the matter has moved to the next stage and the judgment – debtors cannot raise such objection subsequently; thereby, attempting to revert back to an earlier stage of the proceedings. Further, the SC expressed its concern in regards to the inordinate delay caused in the execution of decree, observing it as an issue throughout the nation.
In conclusion, the SC highlighted the significance of finality and res judicata in legal proceedings, stressing on the concerns of undue delays in execution. It was held that the Executing Court holds limited authority and is barred from revisiting the previously settled issues that have already attained finality in the decree.
Whilst allowing the appeal, the SC revoked the impugned order passed by the HC. The SC held that the Executing Court holds limited powers and must focus on the execution of decree.
In the authors' opinion, this decision would be extremely helpful for speedy resolution of execution in civil matters.
---
[i] Pradeep Mehra v. Harijivan J. Jethwa, [2023 LiveLaw (SC) 936]
[ii] The Bench comprised of Sanjay Kishan Kaul and Sudhanshu Dhulia. JJ.